Contact Sun City Networks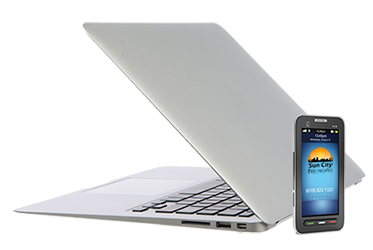 At Sun City Networks, your San Diego web hosting and domain name experts are just a call or click away!
We know that trying to choose the best option for your web hosting or domain name needs can be tough, especially if you aren't well-versed in technology like our staff. No worries - we are here to help!
Drop us a line and let us help you get started!
Sales/Pre-Sales:
Hours: Monday-Saturday 9am-6pm (Pacific Time)
Telephone: (619) 822-1325
Online: Ticket System/Online Form
Mailing Address:
Sun City Networks
c/o Ignisium
2358 University Ave Suite 788
San Diego, CA 92104
Technical Support:
Our customer technical support is available 24 hours a day, 365 days a year. The fastest way to receive support is by filling out a support ticket. Our support team is notified instantly, and can review and address your request promptly.
We don't like waiting hours and hours for a response, and don't think you should have to wait either. If our response time ever isn't satisfactory, please let us know so that we can address it with the assigned support team member and make it right.
Click here to submit a support request instantly.
---
Please take this opportunity to join the community here at Sun City Networks, we'd love to have you as our customer and provide you with the best web hosting services in San Diego!
Get started - Click here.